COPENHAGEN, DENMARK: May 29 - 30, 2021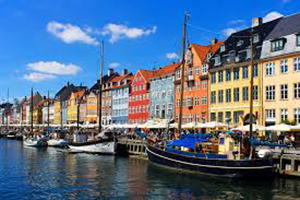 The 2021 International Super Masters 5-a-side/futsal World Cup Football Tournament will be held at the famous Akademisk Boldklub FC, Denmark – Located on the perimeter of Copenhagen. This thriving football club has its history in the Danish Super league; Developed Danish international and national players; National Cup Champions 20 years ago; Currently Danish second division; multiple youth, open-age and veterans (50+, 55+, 60+, 70+) football programs. The club venue offers excellent grass pitches and facilities for players, families and spectators.
Address: Akademisk Boldklub, Skovdiget 1, 2880 Bagsværd, Denmark. AB Club Website: www.akademiskboldklub.dk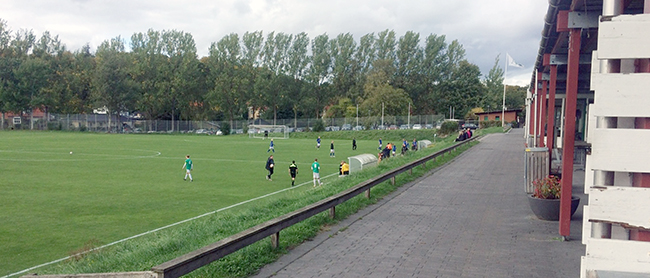 There are many accommodation options in Copenhagen (e.g., hotels, BnB's, etc) to suit various team/player preferences and budgets and located within easy metro ride directly to the Akademisk Boldklub FC, tournament venue. Recommended tournament accommodations within central Copenhagen (and for easy metro access to the AB club venue) will be forwarded to all invited team leaders/managers. Note: From Airport via Metro to Central Copenhagen takes 15 minutes; Central Copenhagen via Metro to Akademisk Boldklub FC takes 28 minutes; Metro runs every 10 minutes. The metro station for the tournament venue is Skovbrynet Station. It is 2/3 minutes walk from AB Boldklub. The train line is an "S train" from "Copenhagen Central Station" to "Farum" with 2 departure points in Copenhagen: (A) Copenhagen Central Station (with direct connections to Skovbrynet by AB (25 mins) and to Copenhagen Airport (15 mins), OR (B) Vesterport (with direct connection to Skovbrynet by AB (25 mins)).
On behalf of the May 2021 multinational volunteer tournament organizational committee, we look forward to seeing you and your team mates again in Copenhagen, Denmark.